Sep 8, 2023
State Rep. Dave Severin's Fall Fish Fry Fundraiser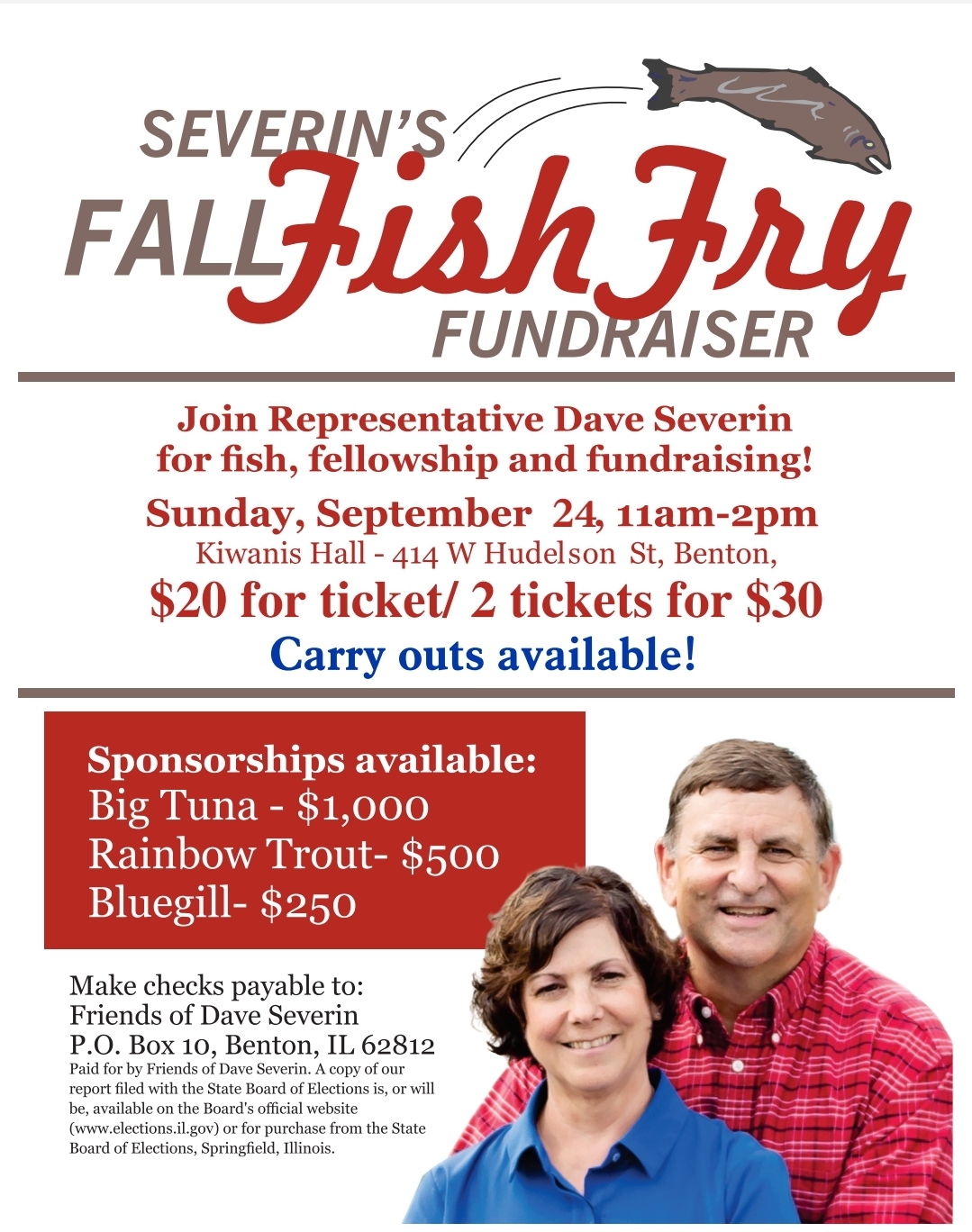 Join State Representative Dave Severin for fish, fellowship, and fundraising!
WHEN: Sunday, September 24, 11:00 AM – 2:00 PM
WHERE: Benton Kiwanis Hall – 414 W. Hudelson St.
TICKETS: $20 each or 2 tickets for $30
Carry-outs are available!
SPONSORSHIP LEVELS:
Big Tuna – $1000
Rainbow Trout – $500
Bluegill – $250
Please make checks payable to:
Friends of Dave Severin
PO Box 10
Benton, IL 62812
Paid for by Friends of Dave Severin. A copy of our report filed with the State Board of Elections is, or will be,. available on the Board's official website (
www.elections.il.gov
) or for purchase from the State Board of Elections, Springfield, Illinois.
---
---